Conservation Corner: Coral Guardian

The Importance of Coral Reef Restoration
Aqua Lung Conservation Partner, Coral Guardian, has completely recreated the process for restoring coral reefs and it is definitely making a splash. Keep reading to learn more about this awesome non-profit that is dedicated to restoring and conserving coral reefs around the globe.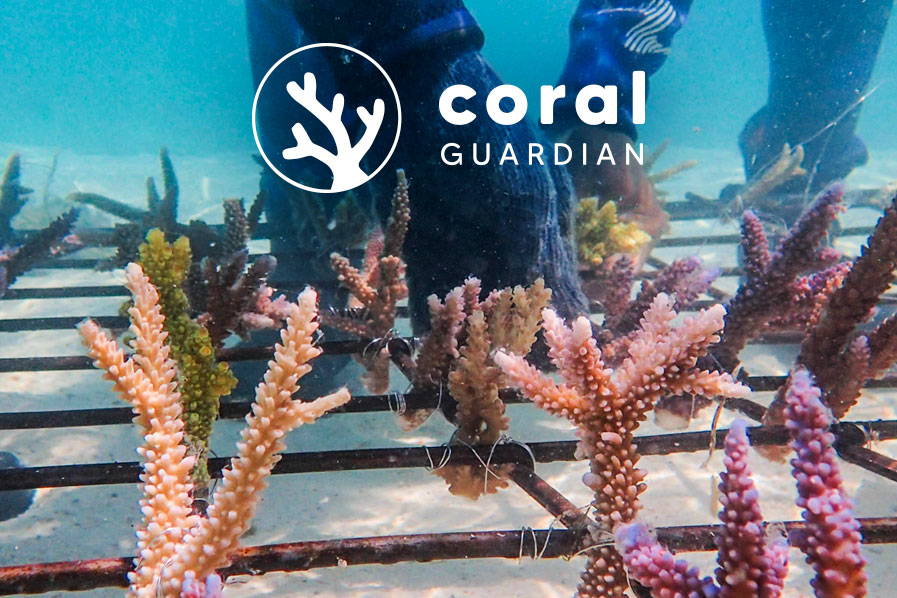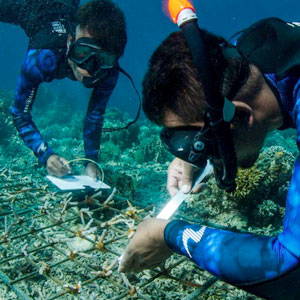 The Problem:
Our reefs are dying, but what does that mean for the world beyond just less interesting diving? Coral reef systems play a much larger role in our lives and economy than many of us may realize. Coral Guardian breaks it down for us here:
• 275 million people depend on coral reefs & their inhabitants as a food resource
• In more than 100 countries, coral reefs provide coastal protection against storms, flooding, and erosion
• $36 billion per year is generated by coral reefs through fishing and tourism
• Coral reefs offer promising research opportunities for health and medicine
• Corals are a refuge and food source to 25% of the world's marine biodiversity
Percentage of Bleached Coral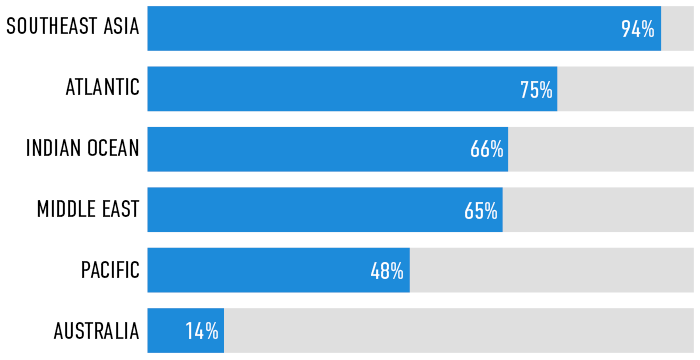 Coral Guardian is making an impact:
If you're the diver we know you are, you didn't need to read any of the above to know that there is a problem with our reefs disappearing. So let's talk solutions. According to Coral Guardian, the solution can be broken down into 4 key steps:
1. Identifying Degraded Areas: This determines where they will focus their conservation and coral transplant efforts
2. Training Local Communities: They then train local communities on the importance and process of preserving corals and reef systems, which ensures that the project will have lasting effects
3. Transplanting Corals: Through a special, multi-step process, the Coral Guardian team paired with the local community members grows coral fragments, fixes them to solid structures, and then places them into the designated relief areas
4. Observing the Return of Biodiversity: The best part of the process is to see the fruits of their labor come alive. Coral Guardian has specific science programs in place to help monitor the growth and success in each newly restored reef system.
What makes Coral Guardian unique is that in doing the above, they also help empower local coastal communities to take over the care and maintenance of their local reefs. They have already transplanted 37,000 corals on the coast of Hatamin Island, Indonesia, which is allowing the community that inhabits the island to continue to make a living from fishing.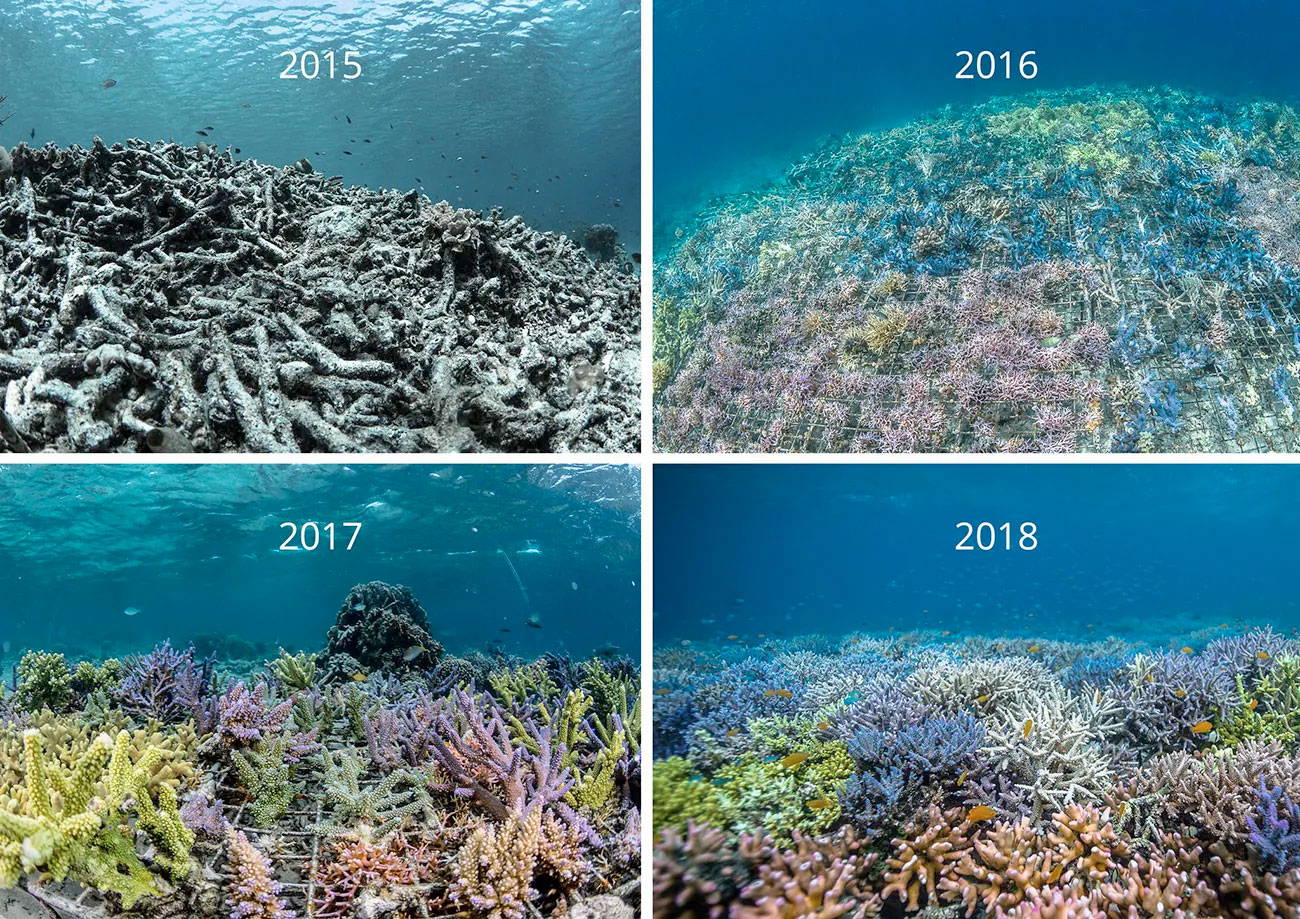 How you can help:
Through a donation to Coral Guardian's Adopt a Coral Program, for €30, you can adopt your very own coral to contribute and help bring endangered marine ecosystems back to life. Adoption from Coral Guardian includes naming your coral, a certificate of adoption, a photo of your coral, and GPS location.
Support Coral Guardian with your purchase of the Hydroflex Wetsuit
A portion of all sales from the Aqua Lung Hydroflex wetsuit will be donated to our conservation partners at Coral Guardian to help further their mission of coral restoration around the world. Now you can look good in your wetsuit and feel better knowing your purchase is contributing to help protect our precious reef systems!⁠
With a design inspired by coral reefs, the HydroFlex wetsuit features super-stretch neoprene, stretching up to 250% more than standard neoprene for added comfort in the water and exceptional performance.