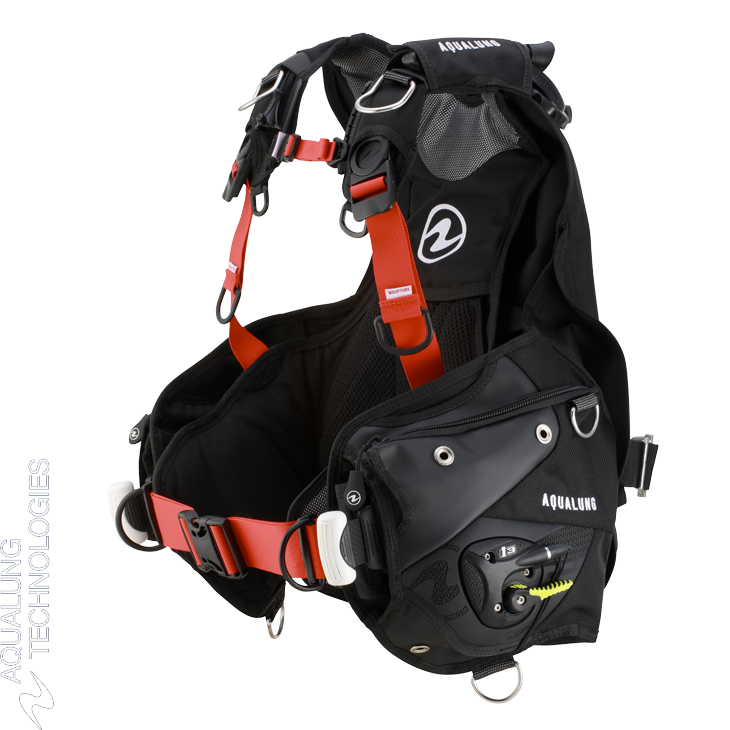 BCD
Technologies
Decades of advancement in technology and design innovations have lead Aqualung to create a buoyancy compensator that reaches beyond any diver's expectations. Our unique ModLock system offers endless customization opportunities. As the world transforms, we strive to continue revolutionizing jacket, back-inflate, and hybrid styles of BCDs. Welcome to the best of the best with Aqualung BCDs.

Learn more about our two key technologies.
The ultra-thin harness secures the BCD flush against the body to prevent it from riding up in the water. The tank's weight is distributed evenly as the harness holds it closer to your center of gravity, allowing you to stand and move around with ease.
The Wrapture Harness System provides comfort and stability. The ultra thin Backplate holds the cylinder close to your center of gravity. By lowering the tank band and placing it next to the waistband, it keeps the primary weight on the hips as opposed to the shoulders, while laterally stabilizing the cylinder to prevent swinging. Furthermore, the Valve Retention Strap pulls the top of the cylinder in close, shifting the weight down, thus taking stress off the shoulders. This combination means the cylinder remains perfectly vertical.
Note: Do not tighten all the way, tighten just enough to keep the cylinder vertical. A sheet of LDPE (Low Density Polyethylene) wraps around the diver's body for comfort and stability. It works in conjunction with the shoulder swivel buckles (patented) and supports the weight pockets. Keeping the back pad pulled in prevents it riding up. The swivel shoulder buckles allow the shoulder strap to swivel backwards so that it can run under the diver's arm. The strap remains flat against the body also preventing the BC riding up.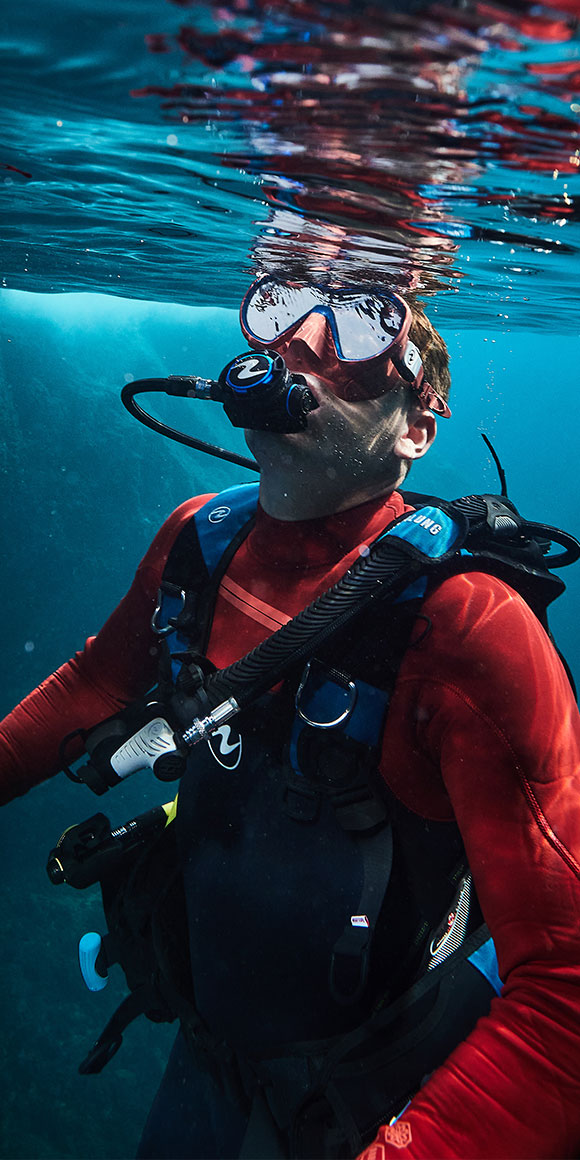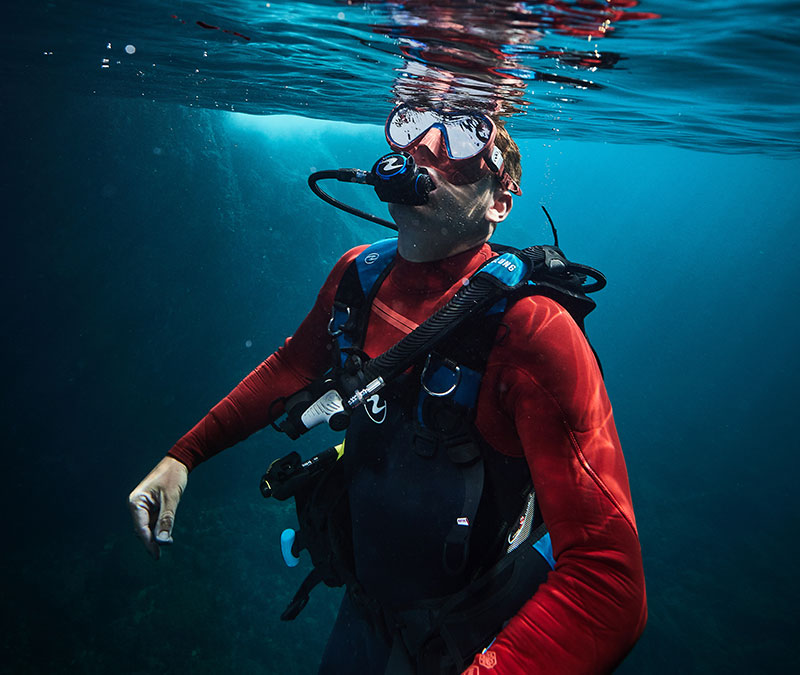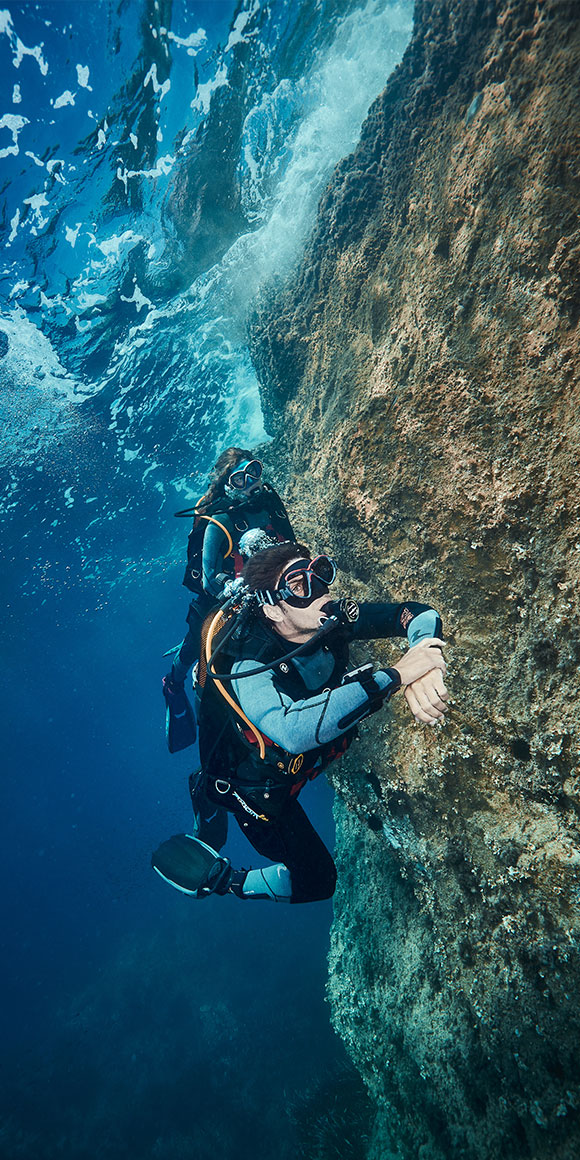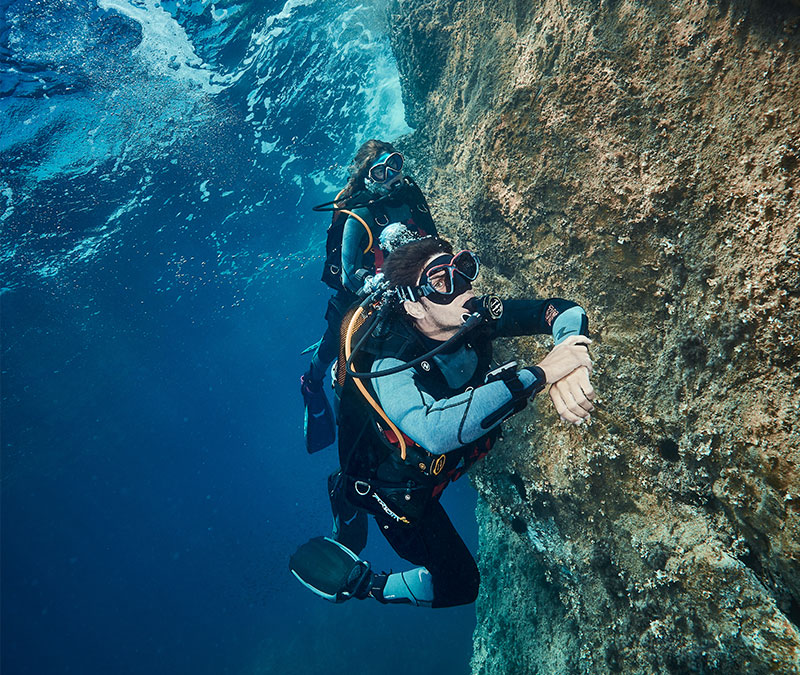 This unique connector system offers an easily interchangeable size and accessory configuration for a personalized dive. Aqualung's patent-pending Modlock connectors revolutionized the way we look at BCDs.
With a round clip design and 27 different size configurations, the Modlock allows you to fully customize your BC for the perfect fit with any essential accessories.
Beyond picking our base components, such as the back pad, waistbands, and three sizes of shoulder straps; you can add a range of optional accessories, like different sized trim pockets or an SMB holder. Unlock each component in a matter of seconds for easy transportation or alter your configuration before diving. You don't even need a specific tool, a simple pen or key will do the trick.

Discover other Technologies
Discover Our Technologies